The non-hazardous material used in products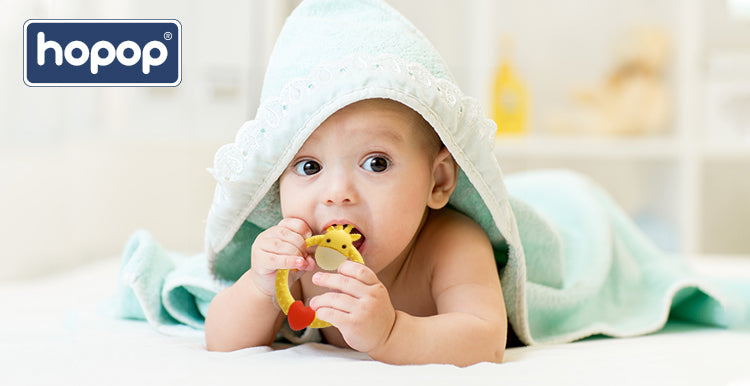 It's the time when the corona Virus has already hit our mind and everybody is talking too much about Hygiene, especially so in babies and old age people.
Let's also talk about the importance of hygiene in a baby's products in our daily life. Babies do get in contact with one or the other thing at home when they start to cradle at the age of one. They try to find the most colorful things they see at home. Their first contact is with hand, mouth, and if we talk about their own products like a teether. Hopop teether perfectly suits the baby's hygienic lifestyle as it is BPA free, durable, and made with non-toxic premium silicone material.
When the baby reaches the age of 6 months and above, the Doctor recommends them to start with a soft diet. So to fulfill baby's need should always keep separate Hopop snacks bowl, Hopop nibbler, Hopop spoon feeder to maintain the hygiene. Hopop products are made from non-toxic which means it may create non-health hazardous and safe for baby.
As per Google search, the meaning of BPA has been defined in an easy way, the product that is BPA free is one which does not use the organic compound Bisphenol A in its construction. In the past, many plastic products such as baby bottles, plastic plates and cutlery, storage containers, and drink bottles have been made using BPA.
This insight gives us a clear picture that Hopop products are safe for babies. Hopop feels the emotions that parents carry for their little one, they would always buy the best product available in the market. Our other range of product to name a few are-
Wipes warmer which keeps wet wipes warm and hygienic for infants.
Muslin swaddles to cover the baby.
Potty seat cover which is a portable product that trains the baby to be hygienic.
Nail clipper with a finger guard that does not hurt the baby while you groom him/her.
An air-filled rubber mat is a multipurpose product that can be used while changing the diaper or oil massage.
Multipurpose containers in which you can carry the nutrition that you want to carry wherever you go.
For a safer, non-toxic product portfolio you can reach out to us on our website and social media pages. We will be happy to talk with the parents of the babies we work for.
Hopop believes that parenthood should be made easier so that you can enjoy the special moment of life.
Joyful Parenting!